The Red Lion by Patrick Marber
Tuesday 13th June to Saturday 17th June 2023

The Richard Whitmore Studio

The Bancroft Players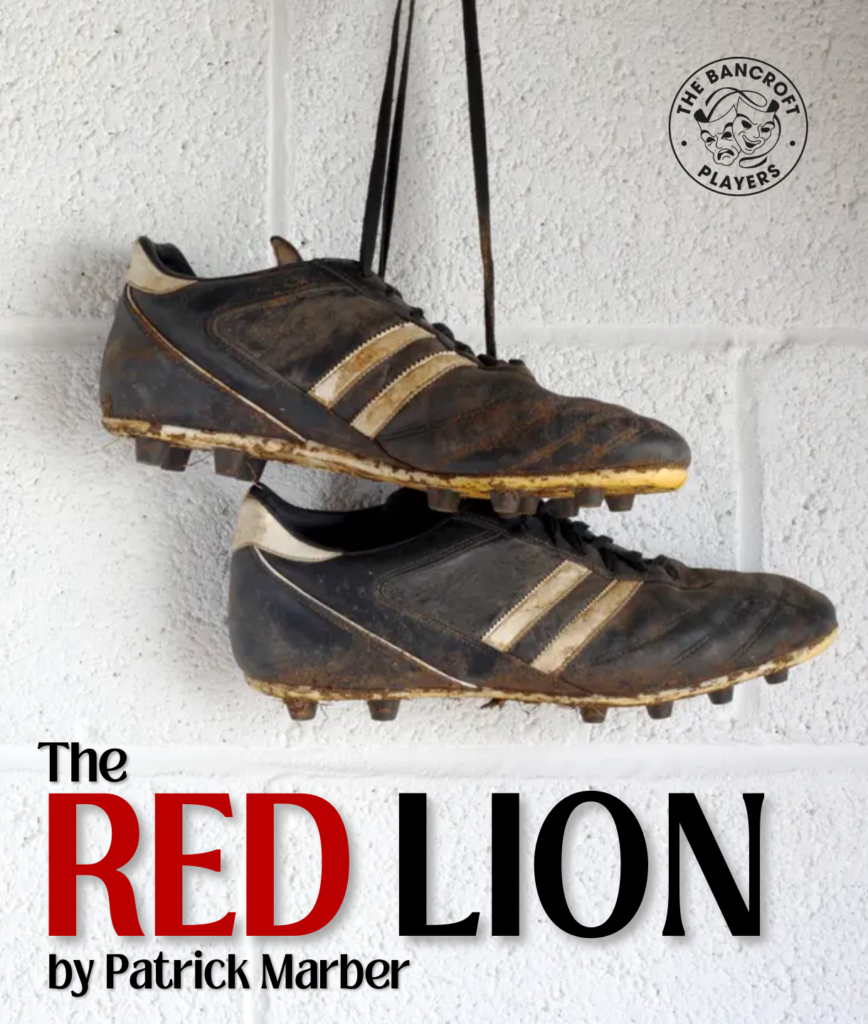 Should it be the case that when winning means everything, loyalty means nothing?
It's the small-time. The semi-pro. The non-league. In a world removed from the glamour, the wealth and the television cameras, a non-league team are struggling to make ends meet. So, when a gifted young player arrives out of nowhere, it's the opportunity everyone's been waiting for.
For the kit man, Yates, this brilliant player will restore the declining fortunes of the whole team. But for the ambitious manager, Kidd, the is the opportunity to make him his own. Whilst the old soul of the club itself still has dreams of glory.…
Exploring issues of trust, loyalty, and conflict across generations, and as one reviewer noted on release, it's 'a blistering exposé of rudderless masculinity'.
This is a beautiful play about the beautiful game.
This play was originally going to be directed by Keith Warren, who talked to me about his ideas for the show before he sadly died last year. I'm hoping to incorporate these ideas into the show, and try to ensure that it also embodies his great love of the game, and in particular grass-roots football.
Scripts will be available from the box office soon.
Any questions please contact Matt directly –
mrmattgrayis@hotmail.com
Audition Dates
Tuesday 14th Mar 2023 at 7:45pm
Thursday 16th Mar 2023 at 7:45pm
Rehearsals
Tuesdays & Thursdays
Production Credits
Written by: Patrick Marber
Directed by: Matt Gray
This amateur production is presented by arrangement with Concord Theatricals Ltd.:
Performance Dates
Saturday 17th June 2023 at 7:45pm
Cast List
Yates

An old man

Jordan

A young man

Kidd

Somewhere in between