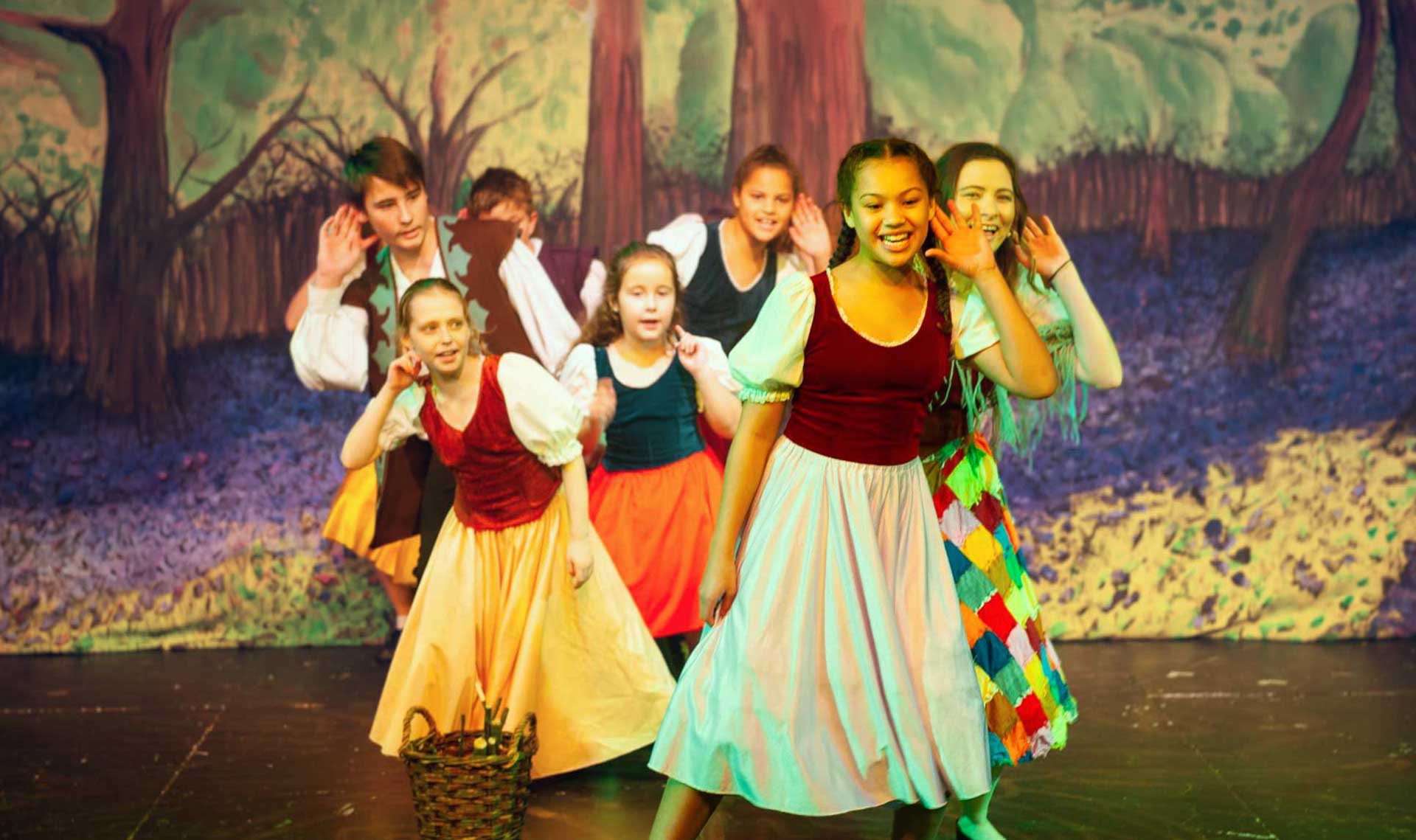 Junior Bancroft Players
The Junior Bancroft Players (for children aged 8-13 years) combine a fun approach to theatre with high expectations of commitment and self-discipline. We develop performance skills and encourage free and confident expression within a secure working environment.
Our aim is to develop self-confidence, worthwhile and lasting skills, in a happy and supportive environment.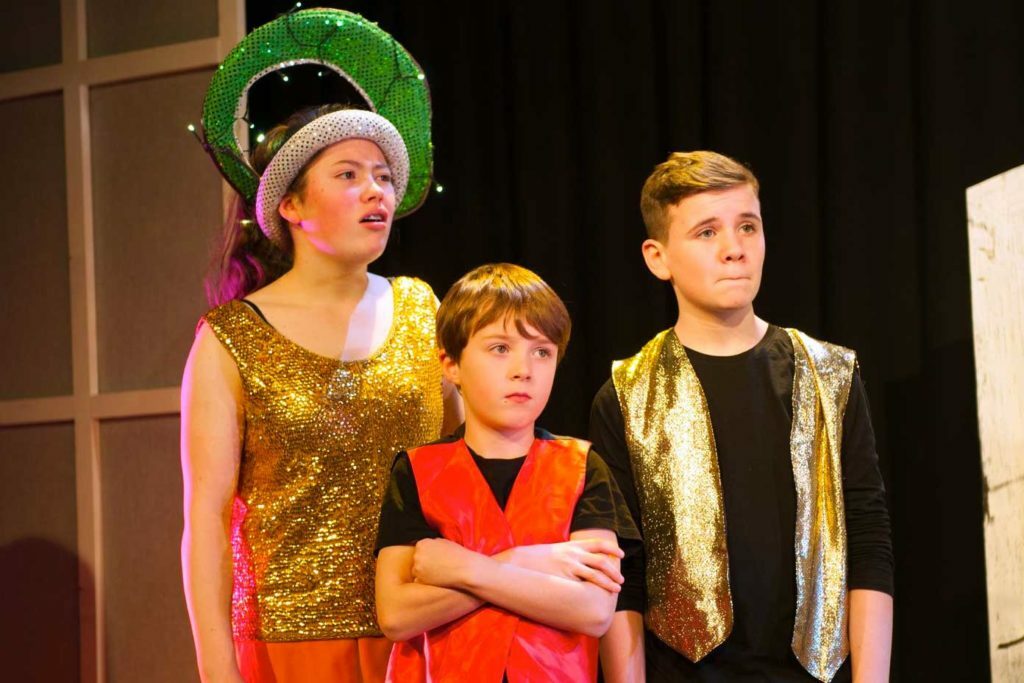 When do you meet?
Our regular meetings are held on Saturday mornings during term time. The sessions are from ten till twelve in the Studio of the Queen Mother Theatre. We have some extra rehearsals on Sundays when it is getting close to our main show.
What do you do?
We plan a variety of activities to develop confidence and skills, mainly in drama, but also with some singing and dance. From time to time, visiting workshops are invited, providing the Juniors with further opportunities in perhaps percussion, or circus skills. We occasionally invite in professional actors to take a session.We produce one main show a year in the Spring Term, which is a culmination of our work during the year, in which all members take part. The show is performed in the main theatre and runs for three nights.In addition to the main production the children will have the opportunity to take part in one or two smaller performances throughout the year. These take place in the Studio. The smaller shows give the Juniors an opportunity to put into practise the skills they are learning, and help them to gain confidence in performing.
What does it cost?
We have an annual membership subscription of £175. Occasionally, parents may be asked to contribute a small amount to assist with the cost of a trip or an expensive visiting workshop.
How can I join?
Membership for all of the Juniors is reviewed on an annual basis. We do have a waiting list, which is also reviewed each year. Potential new members are welcome to come along, with a parent or guardian, to part of a Saturday morning session by arrangement. One of the members of the team will be on hand after the session to help with any questions. Any decision to admit new members will be taken thereafter by the organisers of the Junior Bancroft Players.
If you would like to apply for membership of the Junior Bancroft Players or have any more questions then please use our contact form below.
The Juniors resources
Online payments
If you've been successful and have been given a place in The Bancroft Juniors, you can make payment online here.
Downloads
You need Adobe Acrobat Reader (or other PDF reader) to open the documents. Documents will either open immediately or trigger the download process, depending on your browser.
We plan a variety of activities to develop confidence and skills, mainly in drama, but also with some singing and dance.
Contact or join The Juniors
Use this form to get in touch with any questions or to simply add your child's name to our waiting list.