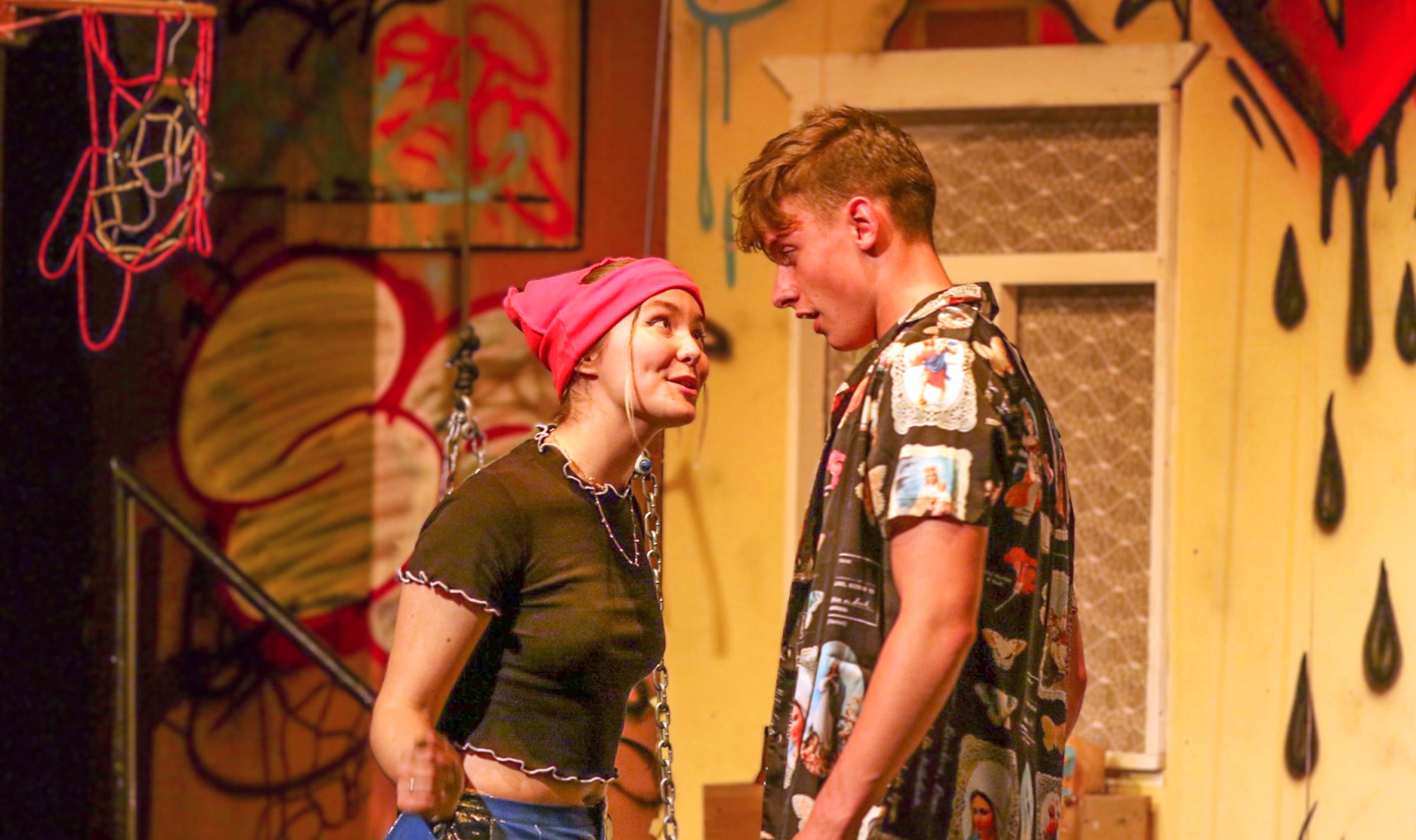 Be part of Big Spirit
The Big Spirit Youth Theatre was founded in 1984 at the Queen Mother Theatre to offer actor training and performance opportunities to young people aged 14 to 18. Since then, Big Spirit (formerly known as the Bancroft Youth Theatre) has helped actors learn the skills of performance and many have gone on use their talents professionally.
Training is given through a mixture of workshops and appearing in shows; so you are putting into practice what you learn in front of a paying audience as soon as possible. This unique approach means that virtually anyone can learn how to perform confidently and competently in a very short time. Of course, performance skills are useful for everyone, whether you are planning to become an actor or not and the social life of the group is great too!
All Youth Theatres should be like this…

John Southland, National Theatre Director
Over the past few years, Big Spirit has presented several excellent productions including Shakespeare's Romeo and Juliet and A Midsummer Night's Dream, as well as an adaptation of Oliver Sachs' book The Man Who Mistook His Wife for a Hat, Peter Shaffer's The Royal Hunt of the Sun, Melvin Burgess' Junk, and a physical theatre version of Golding's The Lord of the Flies. In April 2006 Big Spirit performed Brecht's Mr Puntilla and His Servant Matti.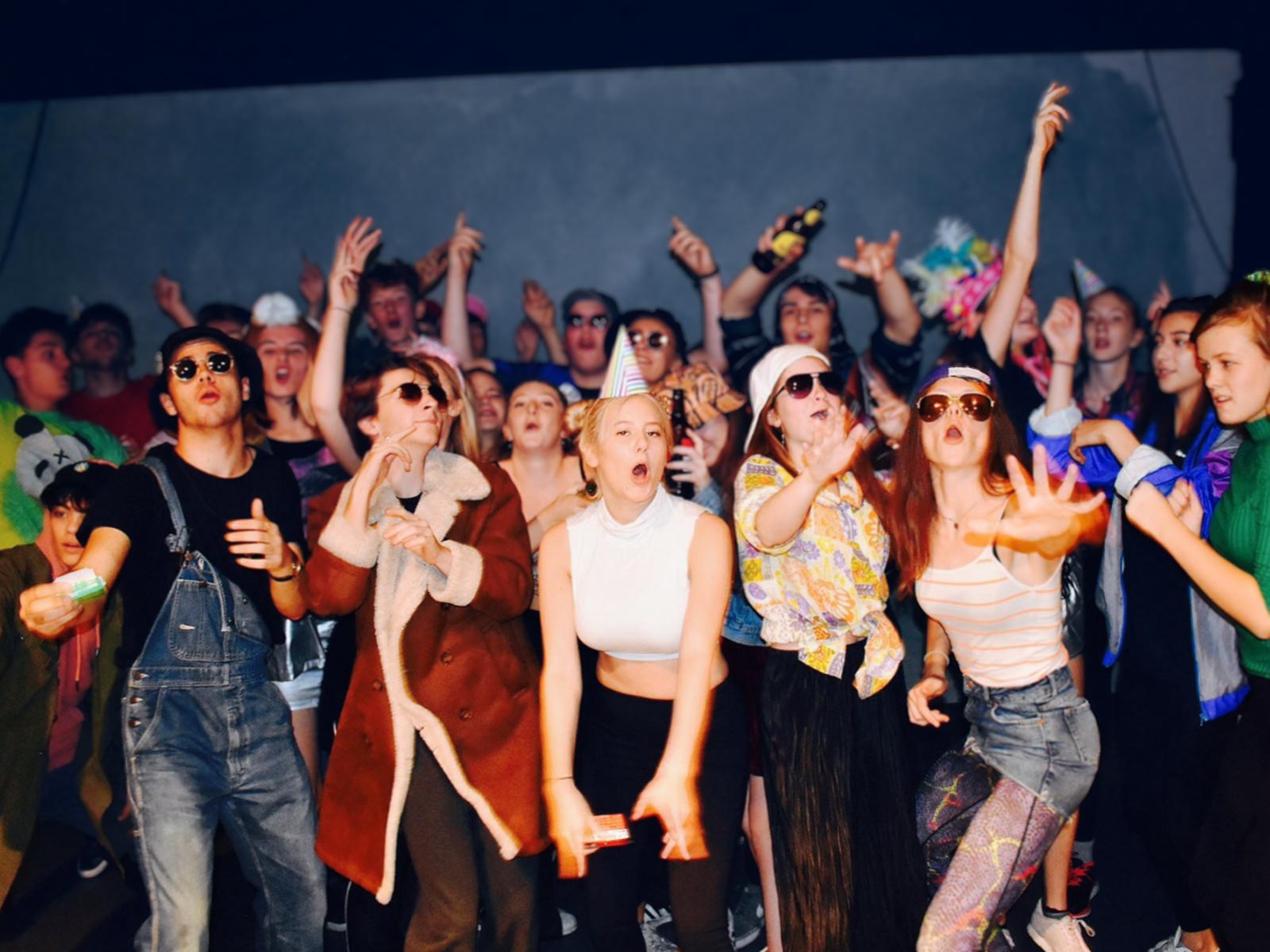 Big Spirit have also written a number of original productions include the musical Half Moon Street which follows the fortunes of the Mazerin family and their neighbours in Half Moon Street as the bombs fall on London during the Second World War, and Runaways, which tells the story of a boy who runs away from home and lives on the streets of London.
Success at Edinburgh Fringe!
Big Spirit regularly send productions to the Edinburgh Fringe Festival and have scored some notable successes over the years:
1992: Teechers, by John Godber
1996: The Drowned and the Saved, by Primo Levi
1997: Lord of the Flies, by William Golding
1998: Hamlet, by William Shakespeare
1999: Beautiful Thing, by Jonathan Harvey
2010: Junk by Melvin Burgess
2019: Downton Shabby by Rob Hughes
2022: I Don't Like Mondays
Big Spirit Resources
Online payments
If you've been successful in securing a place in Big Spirit, you can make payment for your membership online here.
Join Big Spirit
If you would like to apply to join Big Spirit, then please download the application form and send the completed form to the Queen Mother Theatre.
You need Adobe Acrobat Reader (or other PDF reader) to open the documents. Documents will either open immediately or trigger the download process, depending on your browser.
Not sure about joining Big Spirit? Check out the Big Spirit FAQ, and if you still have questions or concerns you can contact the Youth Theatre Director above.
History
A brief history of the youth theatre was written in 2006, and a lot more has happened since! You can read more about our history in the article,
"The History of Big Spirit"
by Rory Reynolds, Youth Theatre Director.