Accidental Death of an Anarchist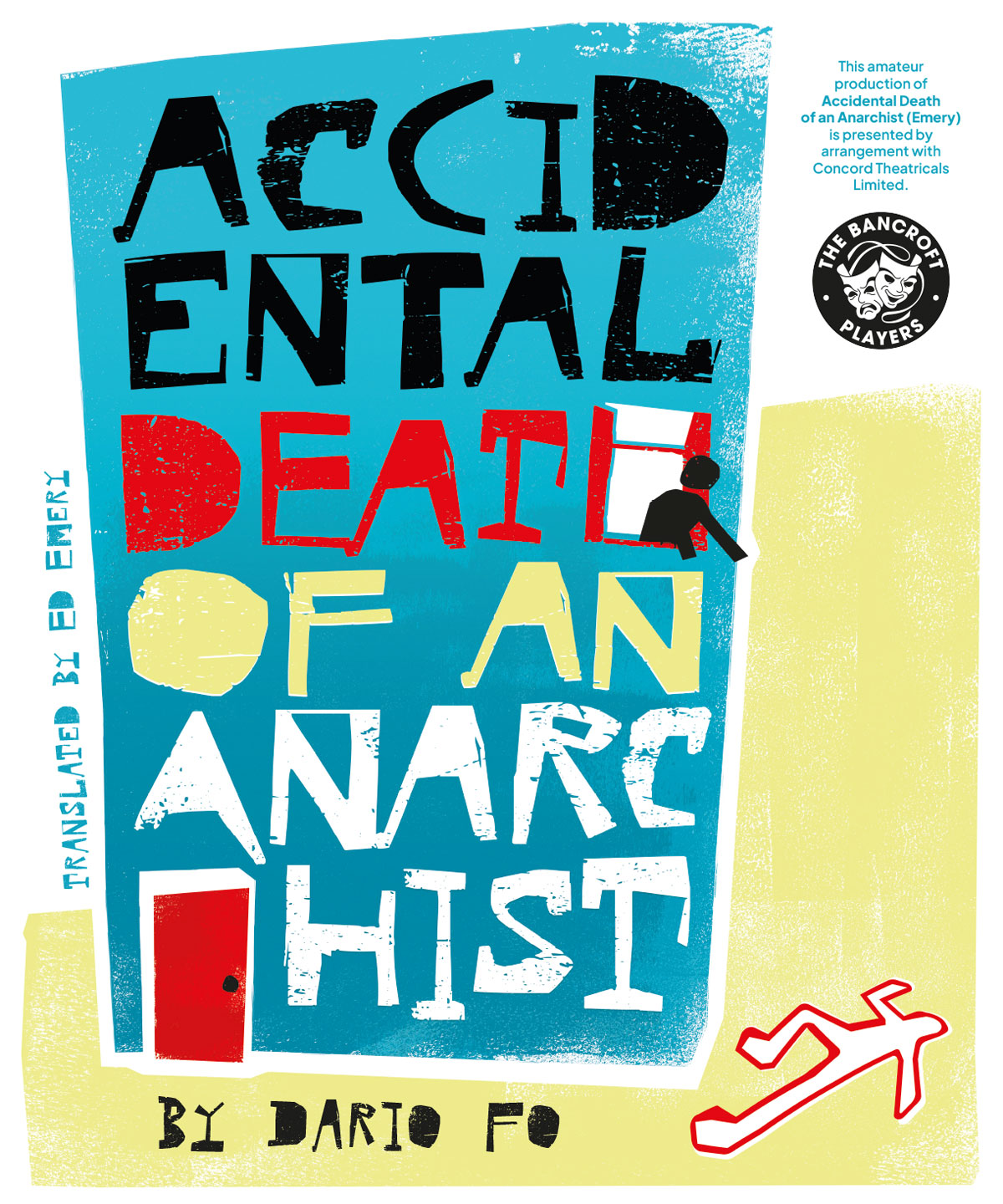 Tuesday 17th January to Saturday 21st January 2023

The Richard Whitmore Studio

The Bancroft Players
Summary
A shape-shifting fraudster, known only as The Maniac, is brought into Police Headquarters as the officers inside prepare for a judicial review of the 'accidental' death of a suspect weeks earlier.

Deftly duping the police into revealing the truth, The Maniac exposes the corruption and idiocy at the heart of the system.

In its first two years of production in Italy, Dario Fo's notorious Accidental Death of an Anarchist was seen by over half a million people. It has since been performed all over the world, and become a classic of twentieth-century drama. A sharp and hilarious satire on police corruption, it concerns the case of an anarchist railway worker who, in 1969, 'fell' to his death from a police headquarters window.
'I ought to warn you that the author of this sick little play, Dario Fo, has the traditional, irrational hatred of the police common to all narrowminded left-wingers and so I shall, no doubt, be the unwilling butt of endless anti-authoritarian jibes.' (Inspector Bertozzo, Central Italian Police HQ)
'A marvellous concept: a zany political farce.' (Michael Billington)
Cast List
Maniac

Scott Henderson

Bertozzo

Ollie Moorhead

Inspector in the Sports Jacket

Bea Wood

Superintendent

Clive Dancey

The Constable

James Hart

Maria Feletti

Shefali Kharabanda