The Blue Caftan (12)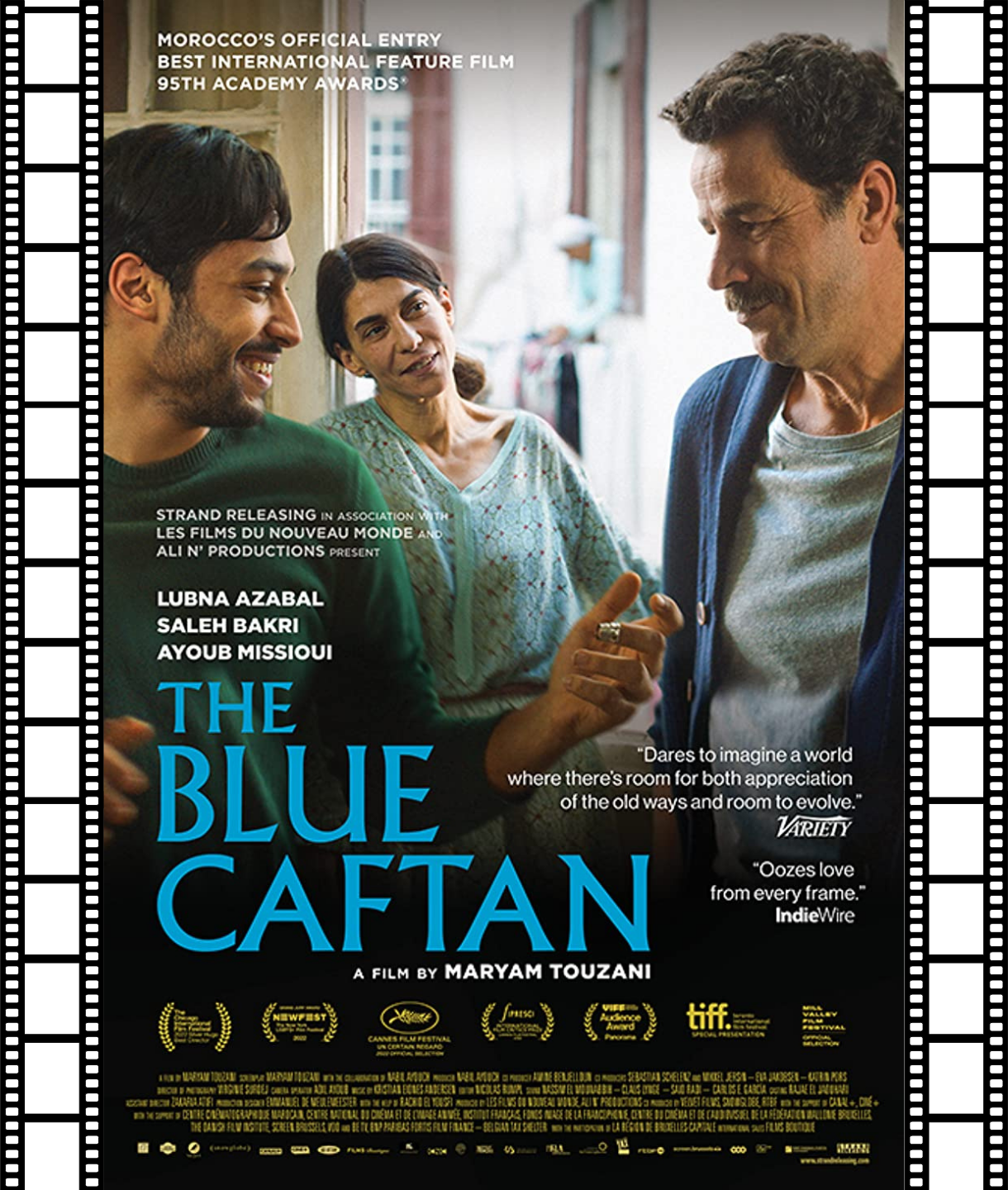 Friday 29th September

The Richard Whitmore Studio

Hitchin Films
Summary
The Blue Caftan (12), Morocco, 2022, sub-titles
Writer-director Maryam Touzani's follow-up to her acclaimed 2019 debut with The Blue Caftan – a rich, complex, slow-burn drama that screened in Un Certain Regard at Cannes.
Halim (Saleh Bakri) and Mina (Lubna Azabal) run a caftan shop in the historic Salé medina, producing exquisitely finished hand-sewn garments. Married for some time, their union nevertheless contains a secret which must be kept quiet in a strictly conservative country like Morocco, and when new circumstances (including the arrival of a young apprentice) arise, so too do new emotional challenges that threaten to upset the careful calibration of their lives.
Crafted with elegant economy, The Blue Caftan is sensual, thoughtful and intensely moving. Brilliantly acted, it's an overwhelmingly tender character study and a thoughtful investigation into a country's relationship with tradition and modernity.