Constellations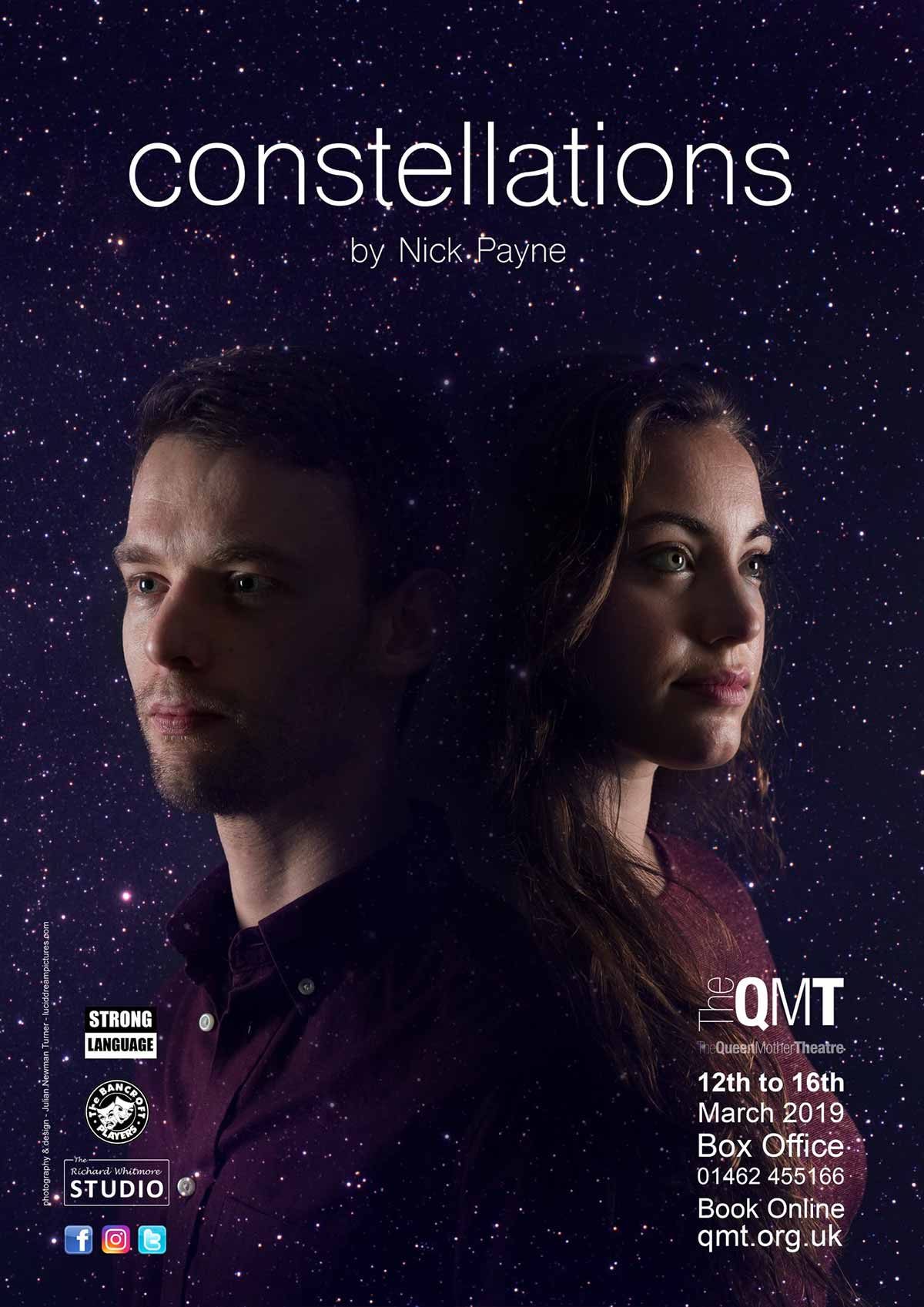 Tuesday 12th March to Saturday 16th March 2019

The Richard Whitmore Studio

The Bancroft Players
Summary
'Constellations' is a multi-award winning play revolving around the idea that we are all a part of a universe in which at any moment several different outcomes can exist simultaneously.
The two characters meet in a variety of scenes, showing different ways in which their encounters could have turned out as a result of factors ranging from previous relationships to the tone of voice used.
The key with this play is the interaction and chemistry between the two characters.
It really draws the audience in, making you think about how you approach conversations every single day without realising how heavily this affects the outcome of the conversation, or even the relationship.