Dick Whittington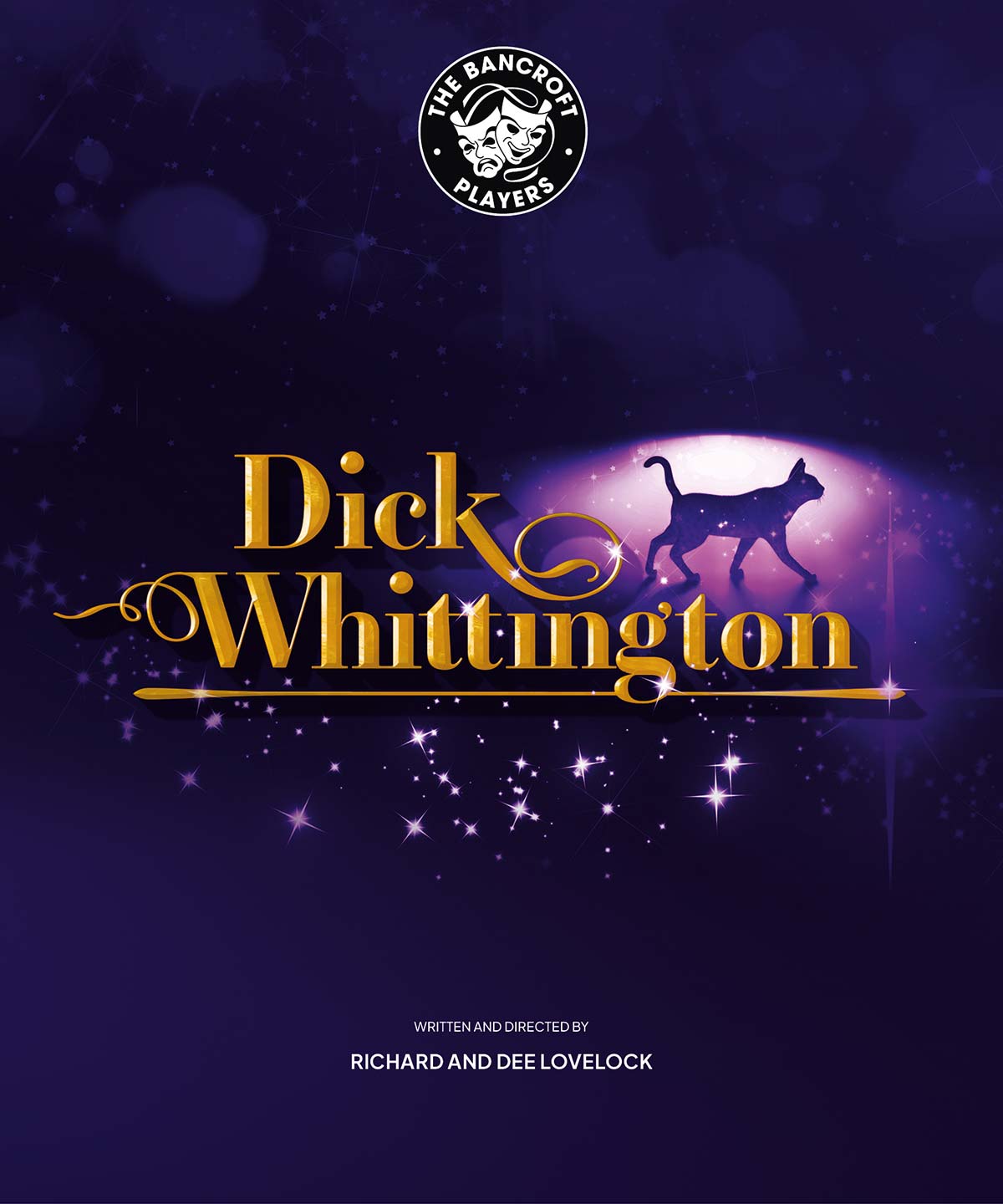 Production Credits
Choreographer:
Sarah Albert
Musical Director:
Jon Shone
Friday 9th December to Saturday 17th December 2022

The Queen Mother Theatre

The Bancroft Players
Summary
Following the success of our first pantomime in several years, we are thrilled to welcome back the team this year to present their version of Dick Whittington!
Dick Whittington is a tale known and loved by children everywhere, and follows one young man's attempt to make a better life for himself.
Along the way he meets the love of his life, new friends, and of course his wonderful cat. However, the evil King Rat attempts to thwart his plans to make something of himself by framing Dick as the villain of the piece.
Will good triumph over evil?
Will King Rat end up paying the price for his wrong doings?
Will the cast learn their lines for opening night?
Only one way to find out!
Cast List
Dick Whittington

Leanne Campbell-Phillips

Alice Fitzwarren

Allie Marie Hunter

Alderman Fitzwarren

Russ Hurn

King Rat

Elliott Bunker

Fairy of the Bells

Gita Lingam

Idle Jack

Kelly Jones

Sarah the cook

Brian Seal

Captain McBoatface

Craig Hiepner

Master Bob

Paul Boichat

The Cat

Matt Gray