Equus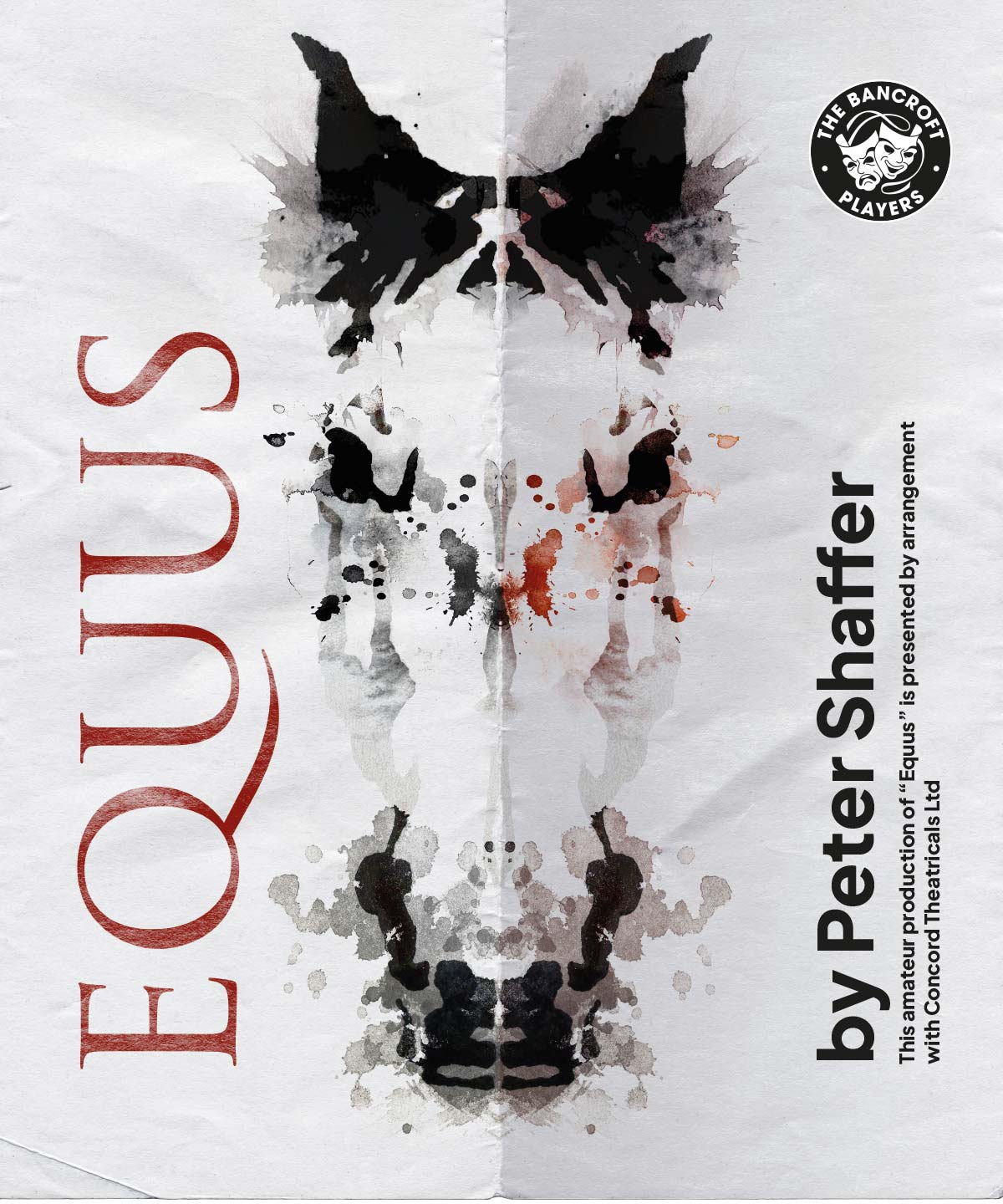 Monday 27th February to Saturday 4th March 2023

The Queen Mother Theatre

The Bancroft Players
Summary
Equus is about a boy who blinds 6 horses. We know he did it – there's no question about that. Alan is just a normal 17 year old so the problem for Dysart, the psychiatrist at the special adolescent unit where he is sent, is why? Why would an ordinary, kind, naive youngster behave so monstrously?
Equus follows Dysart's journey of discovery as he works with Alan. The thing is – the journey changes Dysart himself. He recognises that there is something about Alan that he himself lacks, something Dysart the intellectual has always lacked – passion. He begins to feel that his life, exalted and privileged as it is, pales by comparison with this simple teenager who knows the full force of his God's love. And ironically, it is down to him as a psychiatrist to cure the boy and make him safe by taking away that remarkable passion.
A modern classic play that remains shocking and riveting.
Cast List
Dysart

Charles Plester

Hester

Alison Hancock

Alan

George Adams

Jill

Lola Malone

Frank (Dad)

Doug Brooker

Dora (Mum)

Claudia O'Connell

Dalton

Keith Swainston

Nurse

Emma O'Connell