The Fabelmans (12)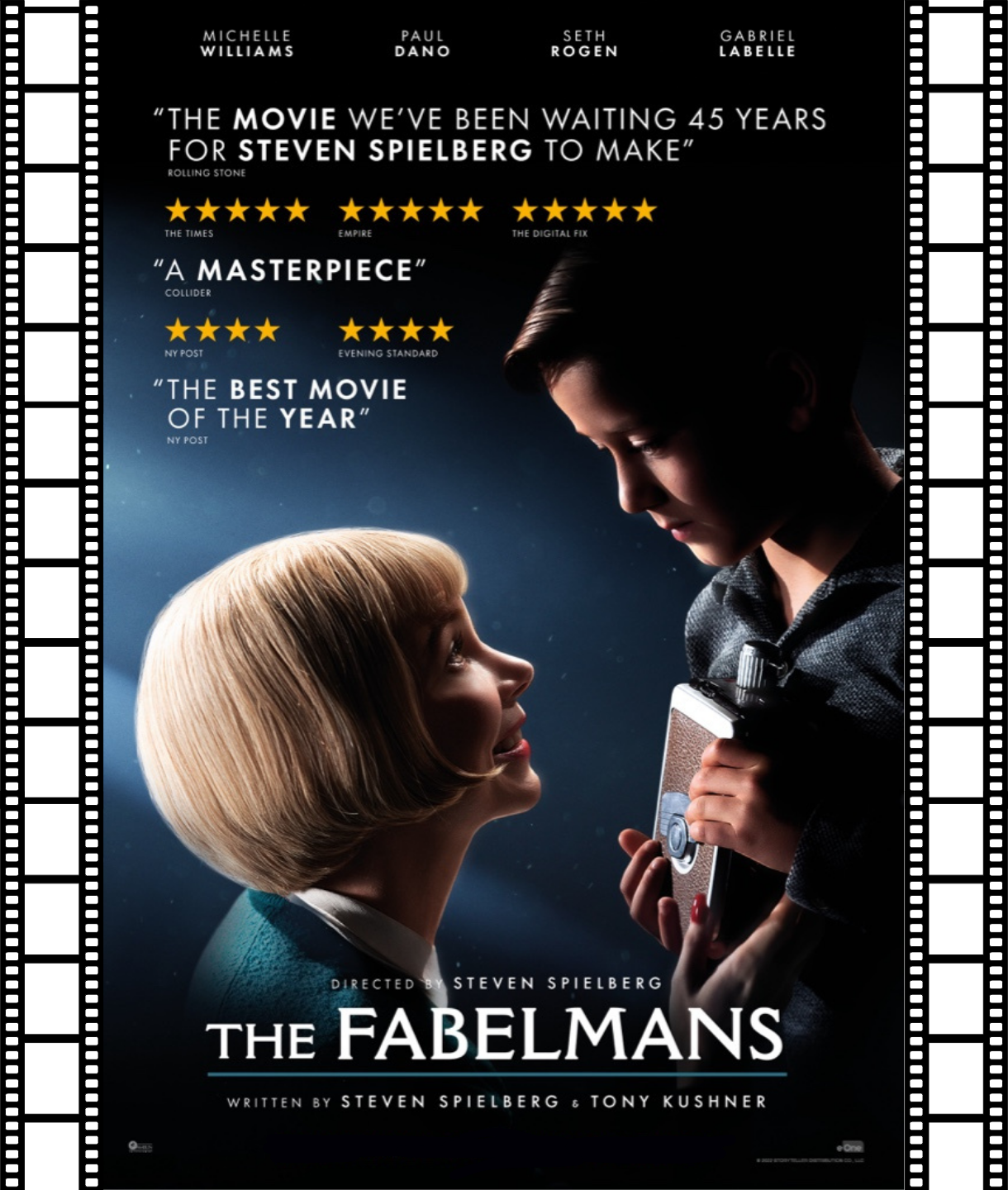 Friday 15th September

The Richard Whitmore Studio

Hitchin Films
Summary
The Fabelmans (12), USA, 2022
Dedicated to the memory of his parents, this is a semi-autobiographical story about a young aspiring filmmaker. Steven Spielberg.
Set in post-World War II Arizona, it sees Sammy Fabelman (Gabriel LaBelle) fall in love with the movies after his parents, talented pianist Mitzi (an Oscar-tipped Michelle Williams) and successful computer engineer Burt (Paul Dano) take him to see The Greatest Show on Earth. Armed with a camera, Sammy starts to make his own films at home, much to Mitzi's supportive delight – finding out early, in ways happy and sad, the power of cinema to reveal the truth.
Featuring Seth Rogen, Judd Hirsch and Jeannie Berlin, plus a cameo from David Lynch as John Ford, The Fabelmans shows Spielberg in mature and reflective mode, gracefully exploring the family dynamics that saw him become one of the world's most beloved filmmakers. Warm, funny and highly personal, a gorgeous revival of the memories of his childhood, it's a study of family and the wonder of film.
Movies are dreams that you never forget.
The Fabelmans, directed by Steven Spielberg. Starring Michelle Williams, Paul Dano and Seth Rogen