Honk!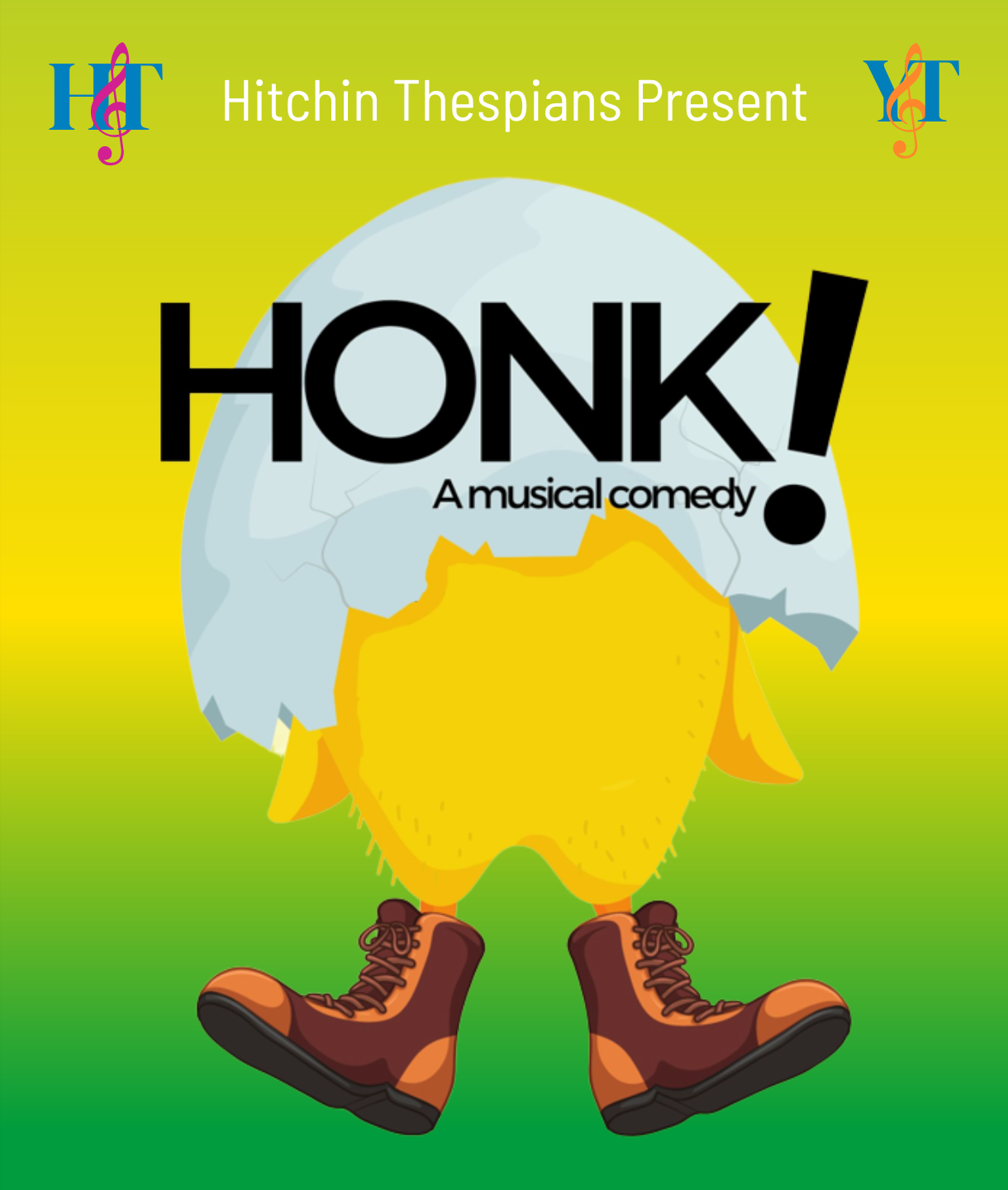 Thursday 30th March to Saturday 1st April 2023

The Queen Mother Theatre

Hitchin Thespians
Summary
George Stiles and Anthony Drewe's delightful musical comedy, based on Hans Christian Anderson's much-loved tale of The Ugly Duckling, is a high-energy, family friendly show, and it's coming to the Queen Mother Theatre, Hitchin in April 2023!
Poor Ugly, the youngest duckling in the farmyard, really doesn't look anything like his fluffy little brothers and sisters. In fact, he's so different that everyone makes fun of him.
Shunned by the other animals on the farm, Ugly sets off to discover who he really is. With the help (and occasional hindrance) of a flock of other characters, Ugly learns that being different can be good, and that love really does conquer all.
The winner of multiple awards, including the 2000 Olivier Award for Best Musical (beating The Lion King for this honour,) this heart-warming celebration of being different is sure to delight audiences of all ages with its sparkling wit and memorable score.