The Maids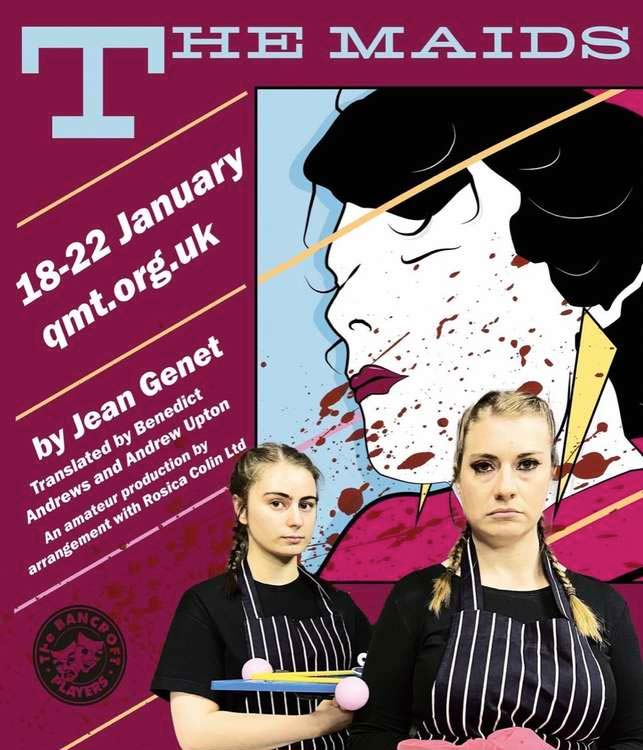 Tuesday 18th January to Saturday 22nd January 2022

The Richard Whitmore Studio

The Bancroft Players
Summary
"Dazzling, dangerous and captivatingly queasy" The Guardian
Based very loosely on a notorious 1930s murder case, The Maids is a shocking play with boldly drawn characters, unreliable narrators and a lot to say about class and gender politics.
Claire and Solange are two maids, trapped in a menial life of service to a Mistress so uncaring that she cannot reliably tell them apart. While she is out of the apartment, they enact vicious erotic fantasies of murdering her, by dressing in her clothes and taking turns to play at being her and each other.
When she returns before they have fully cleaned up from their games, the Maids realise they must turn the fantasy into reality to save themselves. But how can they, when she has all the power and they have none?
Production Gallery