Radiant Vermin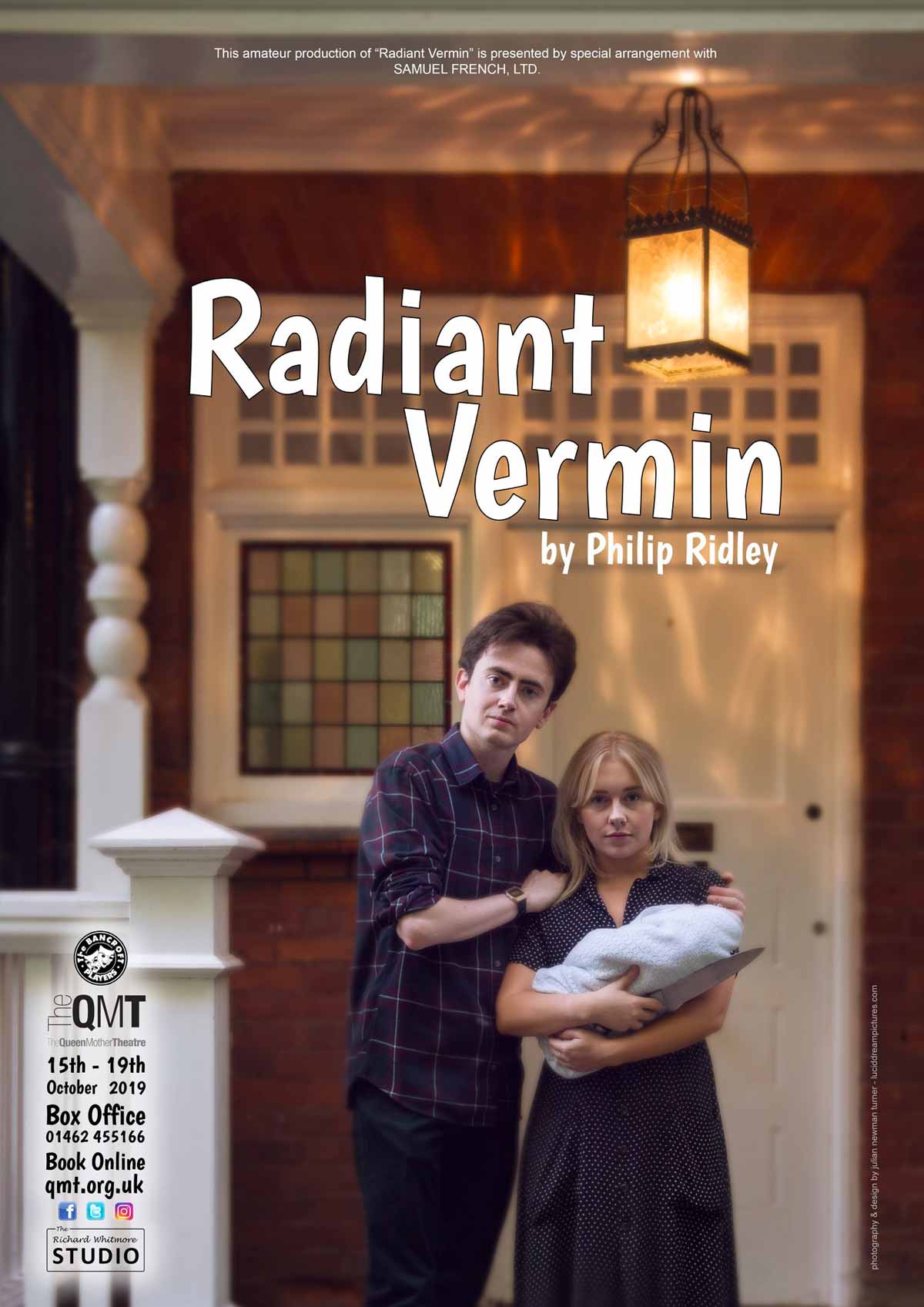 Tuesday 15th October to Saturday 19th October 2019

The Richard Whitmore Studio

The Bancroft Players
Summary
Jill and Ollie are as upbeat and perky as presenters on daytime TV, the kind of show where eager eyes and electrified smiles are mandatory.
This charming young couple has been chosen by pure chance (or perhaps by design) by a government representative, Miss Dee, in order to participate in a wonderful new programme that bears the aspirational title of 'Social Regeneration Through the Creation of Dream
Homes'. Via this scheme, the house of their dreams will be theirs if they simply do what comes naturally. Of course they may not feel that what's required of them is anything like natural behaviour. But then these dewy newlyweds, who have been living in a squalid council estate known as "the crime capital of the universe," don't know human nature as well as the playwright does….
The couple enter a Faustian pact within this jet-black comedy that packs a punch, satirising greed, consumerism and our desperate need to climb the social ladder, and asks the question, is a new kitchen worth a human life?
This is diabolically funny, vicious dark comedy where a government department has found an ingenious solution to the twin dilemmas of housing shortage and homelessness.
Cast List
Jill

Laura Mead

Ollie

Cameron Fraser

Miss Doe

Emma O'Connell
Production Gallery