The Retreat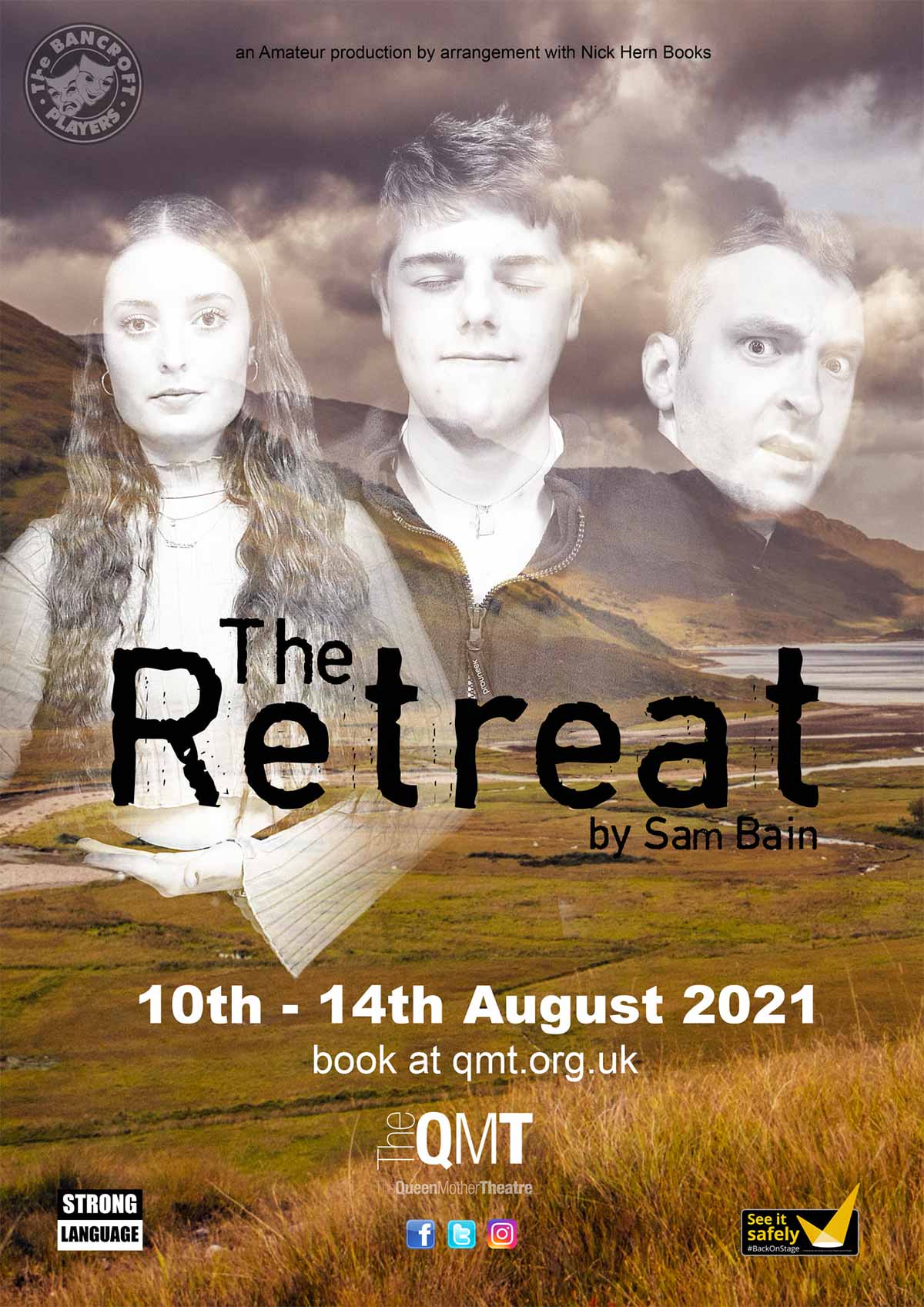 Tuesday 10th August to Saturday 14th August 2021

The Queen Mother Theatre

The Bancroft Players
Summary
Comedy drama about Luke, who has left his high-flying city life to find serenity (and love?) in a retreat in the Scottish Highlands.
But the arrival of his older brother, Tony, means he his struggling to escape his past.
Is Tony all that's wrong with Luke's old life, or is he the only one who can really see into his soul?