There's Something Afoot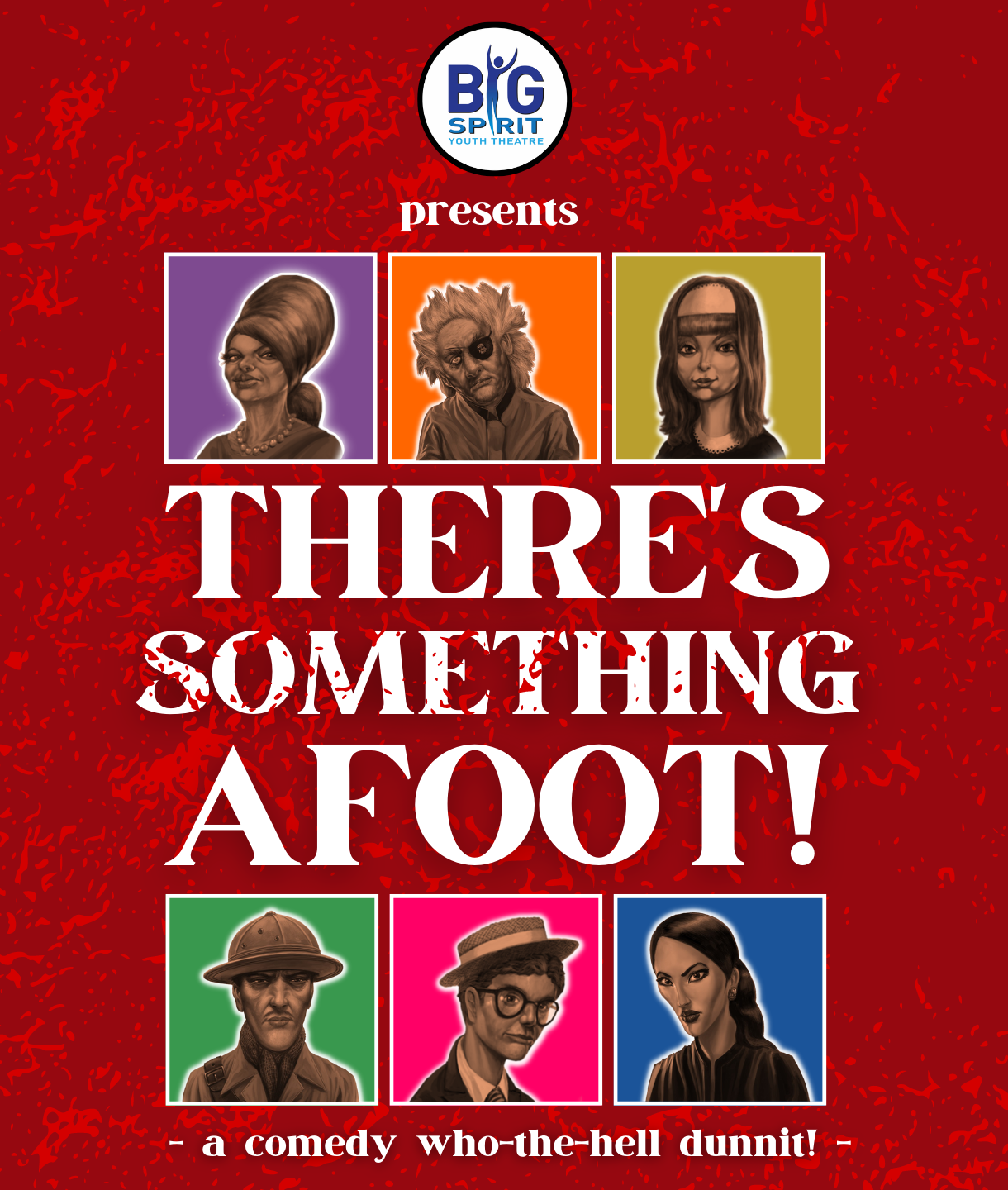 Wednesday 22nd March to Saturday 25th March 2023

The Queen Mother Theatre

Big Spirit Youth Theatre
Summary
A comedy who-the-hell dunnit!
When the Lord of the manor has a weekend dinner party at Bilious Hall he invites ten very special guests including a famous French detective and his sidekick.
Soon a storm brews and floods cut off the unfortunate house party from the outside world. Sacre bleu! And then of course, one by one, the guests start meeting hideous and unusual deaths so we're quite clear that there's definitely something afoot!
The question is will the case be solved before only the murderer is left standing? Before the stage crew rebel? Before the audience guess the ending?
A crazy whodunnit especially penned for Big Spirit with Katie driving the whole thing as director. It's a recipe for a great night out!