We Happy Few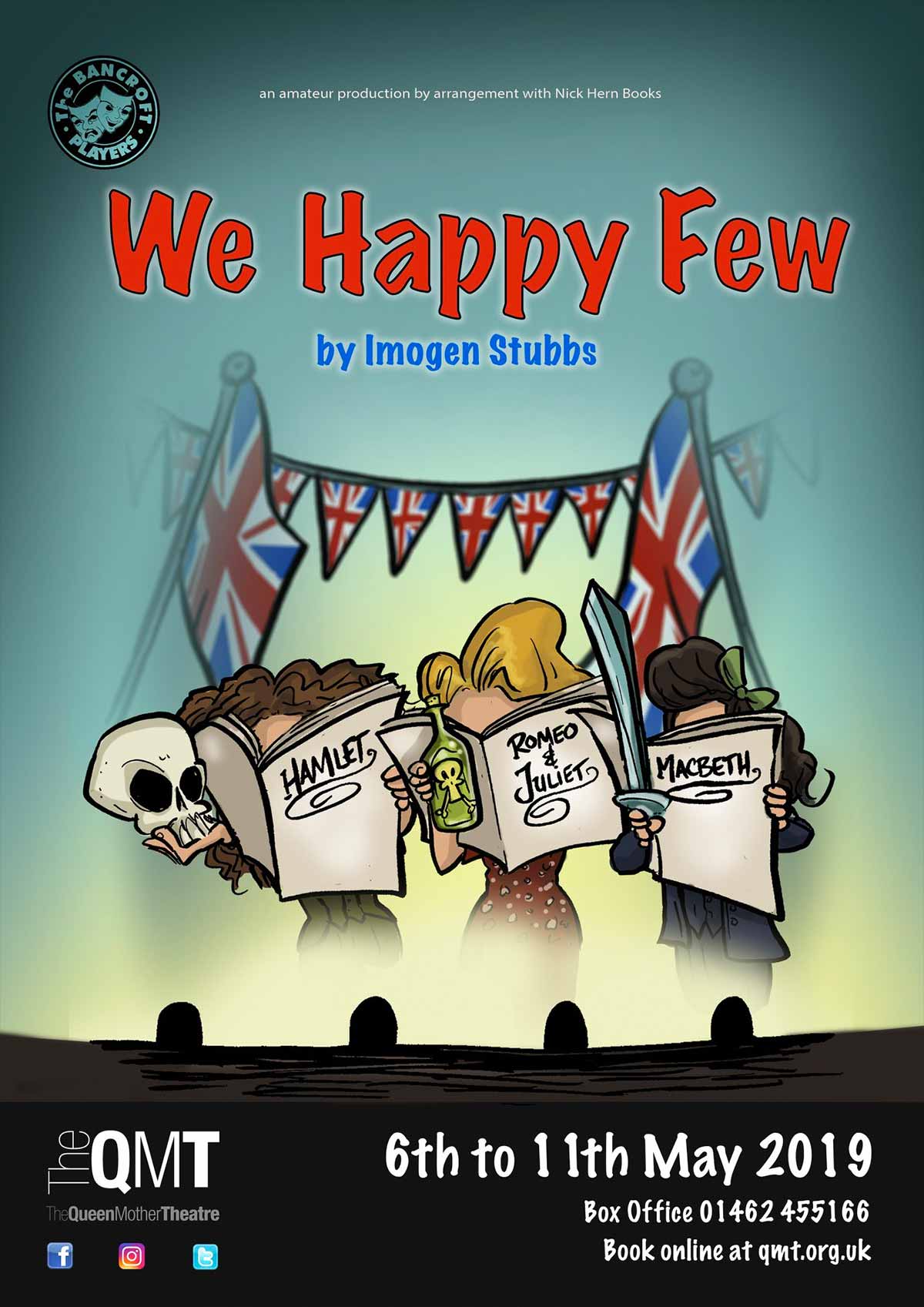 Monday 6th May to Saturday 11th May 2019

The Queen Mother Theatre

The Bancroft Players
Summary
The play is based on the real-life adventures of the Osiris Players, a band of women determined to bring entertainment to as many as possible during the grey days of WW2.
With many theatres closing the aspiring actresses took plays ranging from Shakespeare to Winnie-the-Pooh and performed at schools and village halls up and down the country.
Led by the indomitable Henrietta Oaks they batted bad weather, the blitz and bureaucracy to achieve their mission.
This, by turns, funny and tragic play above all celebrates that Great British virtue of never giving up – in spite of the fact that perhaps you should!