September 2023 Edition
---
Artistic Director Blog
Well, a new season is under way and what a lot is packed into the year. Yes – if you love theatre get prepared for a love-fest!
Height of the Storm is all case and getting ready for it's October presentation and The Vagina Monologues is also cast and in production. Coming up we have auditions for Peter Pan (it looks to be a lot of fun!) and Elsie and Norm's Macbeth so get those scripts and come on down. We also have another comedy night, as well as the film club and some National Theatre Live presentations. Do make time as well to come along to the Friday events which are for all members and friends and are advertised in this very newsletter that you are looking at now. So much to to do – it's like a Disneyland of culture!
Looking forward to next year, we have some more great plays for you to be part of. And for each night we always need front of house, café and bar staff. Please do come and help us be the great venue that we are. There are many rewards for helping out – free tickets to shows and other little perks, so it is completely worth it – including the warm glow you get knowing that you have done your bit!
Time moves on don't it? I was with some of the Youth theatre today and said to them, in an exercise, let's share our favourite record and talk a bit about it. Blanks looks. 'What's a record?' , they asked. I said – 'you know – a disc?' 'What like a DVD?'. 'No I mean your favourite artist and track'. This is immediately understood. Hey – did you know records don't exist anymore? Neither did I.
As early as it is we are in the year – we are still looking for plays for our 24-25 season. If you have any suggestions do get in touch with us and let us know. You can use the BP FaceBook link if you like. That's how modern we are!
Have fun and we look forward to seeing you soon at the Theatre!
Rory Reynolds
Artistic Director
---
The Height of the Storm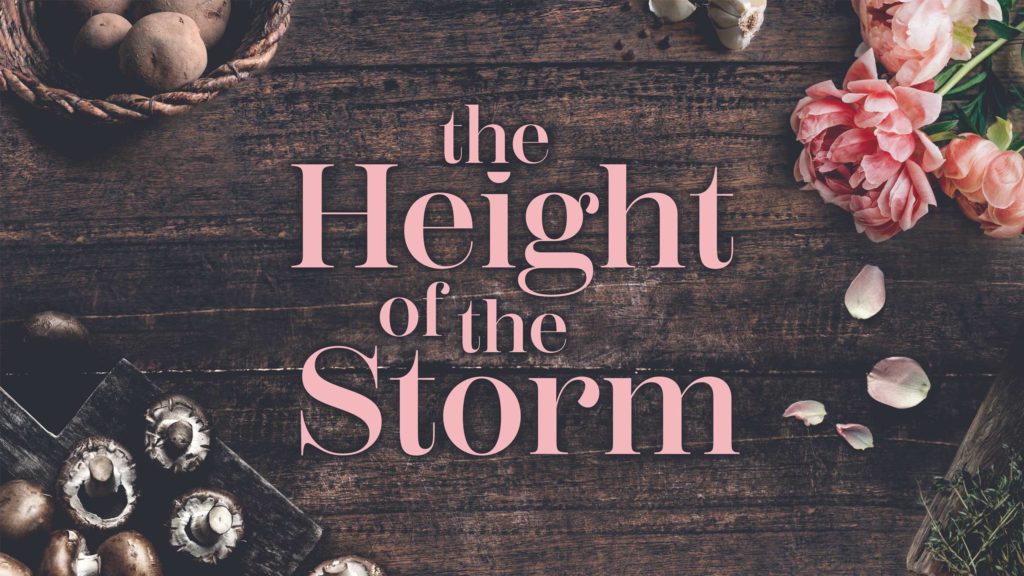 Written by Florian Zeller
Monday 2nd October to Saturday 7th October 2023
It's time to book your tickets for the first play of the season THE HEIGHT OF THE STORM – this production well underway now. Remember if you are a paid up member and book your tickets you get a £2 discount for EVERY ticket you buy!
ABOUT THE PLAY
André and Madeleine have been in love for over fifty years. This weekend, as their daughters visit, something feels unusual. A bunch of flowers arrive, but who sent them? A woman from the past turns up, but who is she? And why does André feel like he isn't there at all?
Christopher Hampton's translation of Florian Zeller's The Height of the Storm was first performed at Richmond Theatre, London, and opened in the West End at Wyndham's Theatre in October 2018.
ABOUT FLORIAN ZELLER
Florian Zeller is a French novelist and playwright. He won the prestigious Prix Interallié in 2004 for his third novel, Fascination of Evil. His plays include L'Autre, Le Manège, Si tu mourais, nominated for a Globe de Cristal, Elle t'attend and La Vérité. La Mère (The Mother, Molière Award for Best Play in 2011) and Le Père (The Father, Molière Award for Best Play in 2014, starring Robert Hirsch and Isabelle Gelinas (Molière Awards for Best Actor and Actress, Prix du Brigadier in 2015). Une Heure de tranquillité (A Bit of Peace and Quiet), opened with Fabrice Luchini, and has since been adapted for the screen, directed by Patrice Leconte. Le Mensonge (The Lie) was staged in 2015 starring Pierre Arditi and Evelyne Bouix and L'Envers du décor opened in January 2016 at the Théâtre de Paris starring Daniel Auteuil.
Keith Swainston
Director
---
Audition News – Peter Pan
Audition Dates – THIS WEEK!!
Tuesday 12th Sep 2023 at  8:00pm
Thursday 14th Sep 2023 at  8:00pm
I am very excited to bring this wonderful tale to life and thrilled to be able to work with adults, alongside the very talented, Big Spirit Youth Theatre.
Performance Dates:
Friday 8th December
Saturday 9th December – matinee and evening
Sunday 10th December- matinee and evening
Wednesday 13th December
Thursday 14th December
Friday 15th December
Saturday 16th December – matinee and evening
We are using the National Theatre's script which was first performed in the Olivier Auditorium in 1997, with a star studded cast. My vision is that it is a fully immersive experience for our audiences, from the moment they step into the foyer (think Pirate Bar and Loot Shop for the kids!) and I'm looking for a cast who can create real and diverse characters – not necessarily close to the Disney Pan we all know.
This will be a physical piece (rope swings/zip line/sword fights), with a couple of original songs (you don't need to be a strong singer!) and lots of lovely character parts – imagine, a glittery suited croc on skates! Tick Tock!
Whilst this is not pantomime, I want to take the heavy script and mix it with enough magic to make anyone smile. Please do come along to audition – and go for ANY part; gender not an issue! This is a great opportunity to work in a physical theatre and choral style, collaborating and creating together.
Character List
The Storyteller
Mr Darling
Mrs Darling
Wendy
John
Michael
Nana (the dog)
Liza (family housekeeper)
Peter Pan
Tinkerbell
The Lost Folk
Pirates
Captain Hook
Smee
Chief of the Tribe
Tribes-Folk
Mermaids
Shadow of Pan
Crocodile
Rehearsals will be Sundays (1-5 depending on which scenes we are working on), Wednesday evenings (if called/mostly for chorus) and nearer the time, Tuesday evenings (7.45).
I look forward to seeing you at the auditions, where I can tell you more about my vision!
Katie Milward
Director
---
Hitchin Films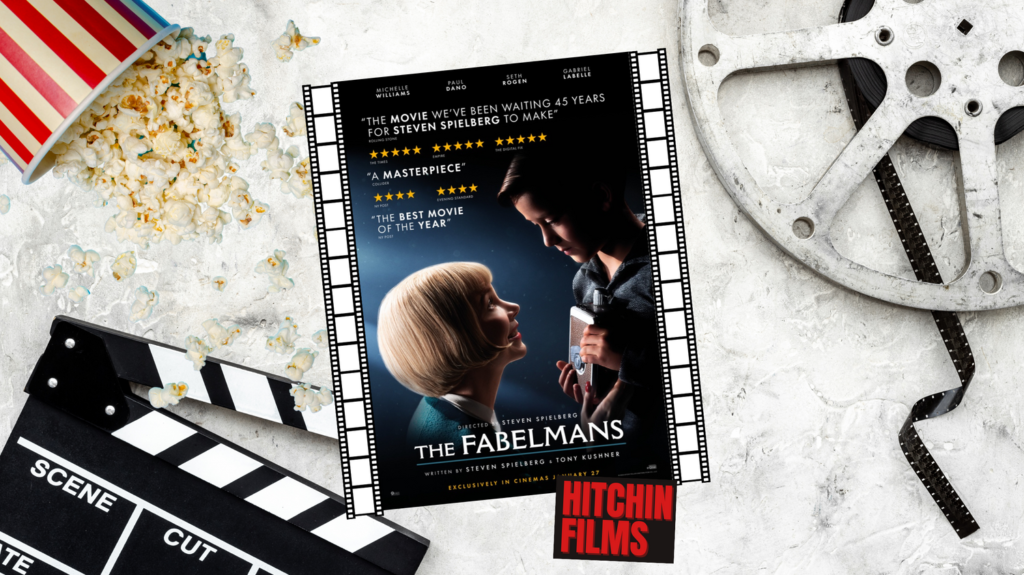 Tim and the team from Hitchin Films are presenting the first of many cinematic treats in the studio from this coming Friday 15th September.
All the details of this and other film nights are now on the website
---
Membership
Many of you will have received reminders this month to renew your annual membership. Please do not worry if you have not received anything as it may not be your time to renew just yet, following the change to the membership rules last year. If you are unsure you can always visit the QMT website, log into your account and select My Membership – it will let you know if you have a current membership or allow you to renew.
Remember if you pay by standing order there is nothing you'll need to do – other than make sure your bank is sending through the right amount.
If you have any questions o.r concerns about membership – please just get in touch
Elliott Bunker
Membership Secretary
---
Audition News – Elsie & Norm's Macbeth
Audition Dates
Monday 30th Oct 2023 at  7:45pm
Wednesday 1st Nov 2023 at  7:45pm
Elsie & Norm's "Macbeth" by John Christopher Wood.
A QMT Studio Production directed by Russ Hurn.
Audition dates: 30th October and 1st November 2023 – 7:45pm
Rehearsal nights: Mondays and Wednesdays
Performance Dates: Tuesday 23rd – Saturday 27th January 2024
You may think Shakespeare's plays are long and on the wordy side with too many rhyming couplets, unnecessary characters, confusing language, and lacking a jolly good laugh. Well, Norm and Elsie do. But luckily, they have found a solution. After tiring of Trivial Pursuit and Dynasty they attempt to bring a little culture to their street while waiting for the pubs to open Norm has set about rewriting one of the Bard's classics to bring it up to date and get back to basics with some of his own Northern humour to add a little spice. Just to make it easier Elsie and Norm have decided to play all the characters themselves. We will therefore be inviting the audience to 41 Larburnum Avenue for Elsie and Norms "Macbeth" .
The play is set in the living room of Elsie and Norm's house in the 1980's. They are written as a heterosexual couple but there is no reason why a same sex scenario could not be considered. Essentially both characters are coming to the end of their working life and looking for new ways to express themselves. They are a loving couple with the usual amount of bickering.
Characters
Elsie – Playing age 45+. Elsie is a repressed actor who has never really had her chance to shine. There is a Shirley Bassey bubbling beneath the service trying to get out and she enjoys the spotlight. There is a moment for her to express this talent with an impromptu song.
Norm – Playing age 45+. Norm is rather proud of his talent to spot a poorly rhyming couplet and create something more meaningful. He is a spade is a spade kind of character and likes to direct the show, if Elsie will let him. He has a bit of a flair for voices and a penchant for ventriloquism.
Auditions.
Download the audition pieces here
We will be looking at some general silliness and vocal exercises at the auditions, so think about channelling your inner child.
We will be looking at pgs 7-10, 11-14, 16-20 for Elsie and Norm
Elsie's song is on p24 (don't let the singing aspect put you off! This is a comedic performance, no opera quality singing here, even if Elsie thinks it is!)
Elsie monologue pg 28 and Norm pgs 17-18, 29-30
Russ Hurn
Director
---
Members Night – Pint Sized Plays
Another wonderful selection of Pint Sized plays are being presented in the new bar on Friday 13th October. If you went you the last one you'll know what a great night it was, so please support the writers and performers who are planning to entertain you.
Emma Northcott
---
New Video System
This summer, while you soaked up the sun, our tech maestros were hard at work creating something extraordinary. We're thrilled to share the exciting news with you!
Our new High-Definition video relay system complements our audio show-relay setup, bidding farewell to old VGA monitors. Say hello to crystal-clear images and endless possibilities!
1. Enhanced Viewing: HD feeds grace dressing rooms and the green room, bringing the stage closer.
2. Upgraded Monitoring: Our stage manager and opposite-prompt enjoy sleek replacement monitors.
3. Control: The Stage Manager selects video sources for a seamless show.
4. Control Room and Front of House: Staff get dedicated monitors for a better view.
5. Privacy Assured: Access is limited for privacy.
6. Zoom and Pan: Zoom in on details, even during blackouts.
7. Future-Ready: Prepare for streamed and recorded images.
Thanks to Andrew Castell, Len Seymour, Paula Downes, and the 200 club supporters for their contributions.
For details, reach out to Andrew Castell or Len Seymour. Get ready for a new era of theatre tech!
Chris Lane
Theatre Manager
---